Pointer Lock
Cantabile's Pointer Lock feature is designed to prevent accidental adjustment of settings when using mouse and/or touch pad. When enabled, it locks down most sliders, knobs, preset selectors and buttons that aren't typically used during performance.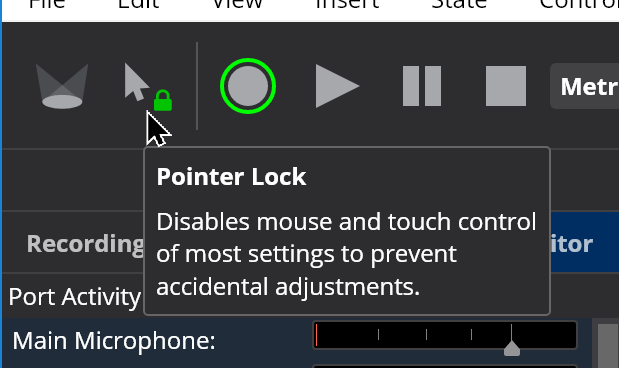 Using Pointer Lock
When pointer lock is enabled the lock icon in the toolbar button is shown as locked/green and clicking on any affected control will select the control but you won't be able to adjust its value.
When trying to use a locked control, the toolbar button will flash to remind you it's locked.
To make a quick one-time adjustment you can temporarily disable pointer lock by double clicking the toolbar button. This will let you make one adjustment before automatically relocking. (When in this mode the lock icon will remain green but appear unlocked).
You can also temporarily disable pointer lock by pressing the backtick/tilda key. (see also below)
Pointer lock doesn't prevent changing settings with the keyboard.
Customizing the Key to Temporarily Disable Pointer Lock
If you're using a non-US keyboard the default key to temporarily disable pointer lock mightn't be the most convenient. To change the key, go to Options -> Hot Keys and edit the hot key for the View - Disable Pointer Lock Once command: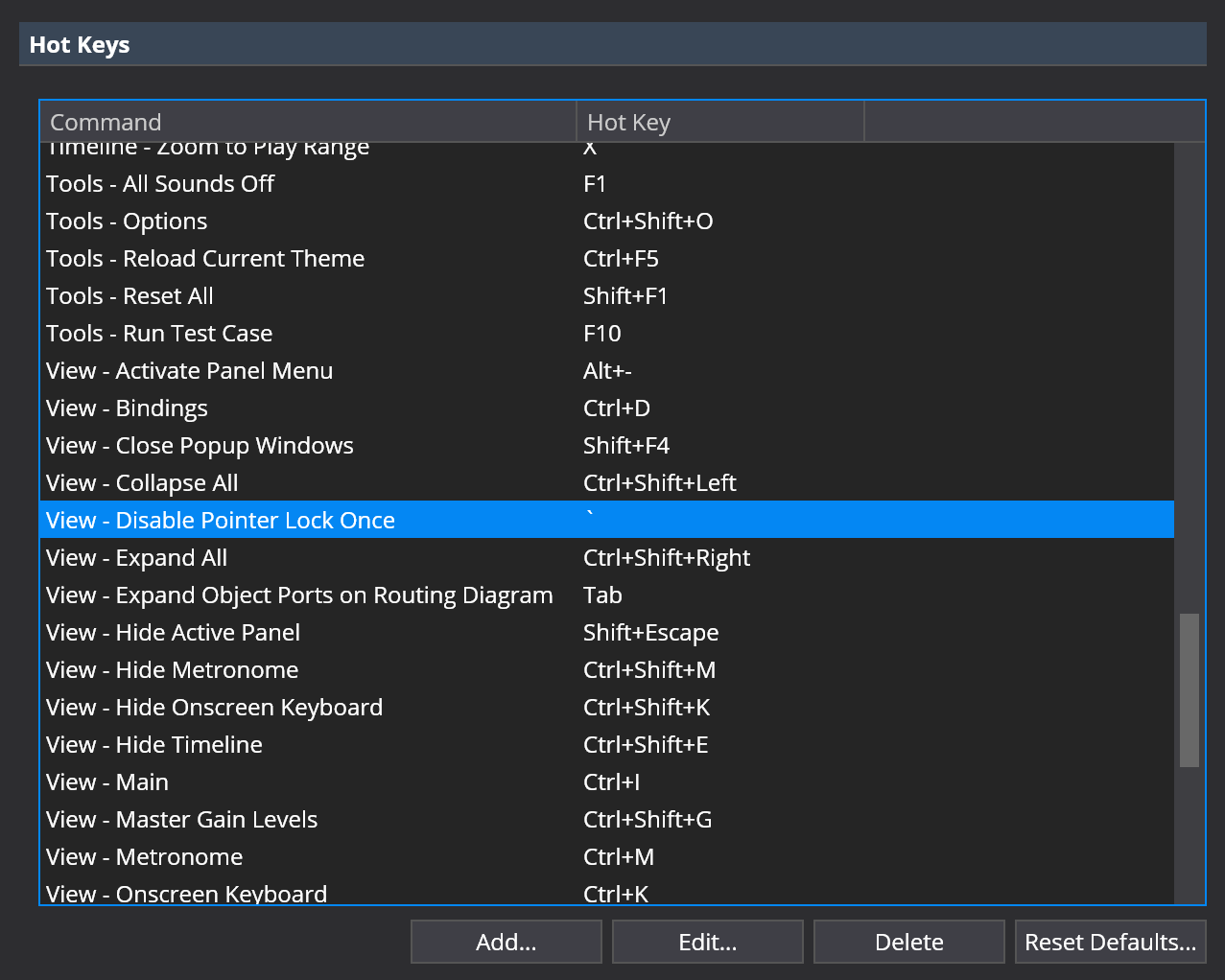 Pointer Lock and Live Mode
In Cantabile Performer the current pointer lock mode is captured by Live Mode. If you enable it in Live Mode, it will be automatically enabled every time you enter Live Mode.