Customizing Shortcut Keys
Cantabile comes with a preconfigured set of shortcut keys for common commands. You can however customize these via the Options -> Hot Keys options page: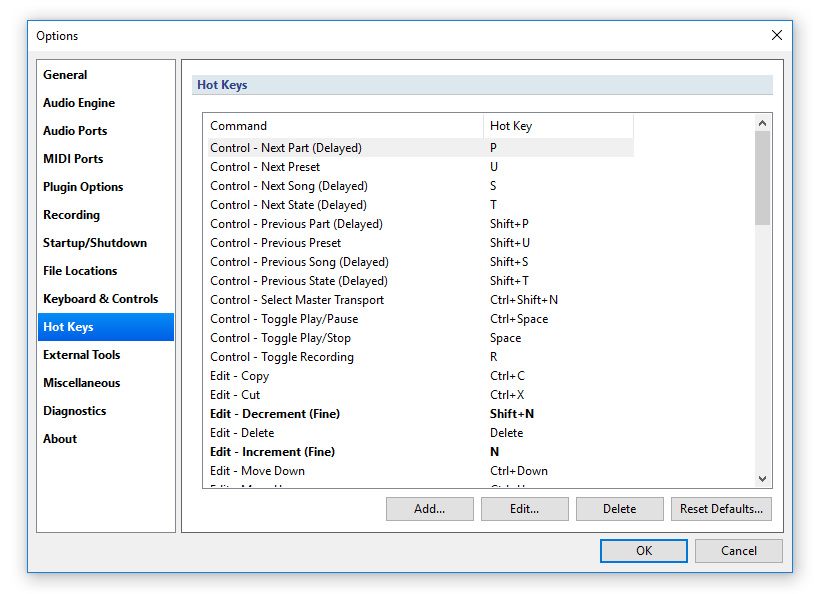 To customize the keys you can either double click an existing key binding and edit it, or click the Add button and create a new key binding.
Note that there are many commands that are not included in the default key binding set - use the Add button to discover other available commands.
Tip: you'll notice that default key bindings are displayed in normal font while custom short cut keys are displayed in bold.