MIDI Filters
MIDI Filters support applying a wide range of transformations to MIDI events as they pass through the system.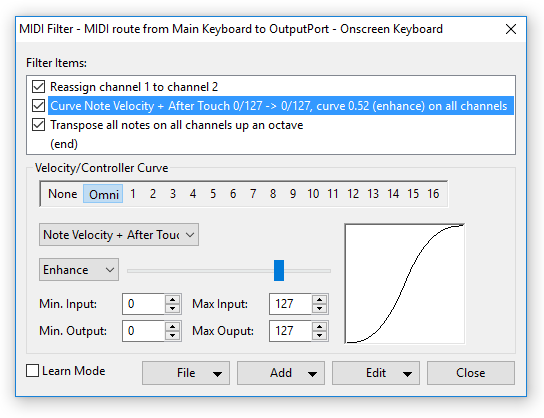 Accessing MIDI Filters
To bring up the MIDI filter editor select either a MIDI Route Slot or a Plugin Slot and choose Edit -> MIDI Filters from the main menu.
You can also access the MIDI filters via the MIDI filter button in the object's slot in the main window:

Note the small green indicator on this button shows that there are active MIDI Filters on this object.
Port MIDI Filters
MIDI ports also have MIDI Filter support and provide a convenient way to massage incoming MIDI events across all songs.
For example you can add MIDI Filters to an environment MIDI Input port.
Open Cantabile's Options
Switch to the MIDI Ports page
Double click on a MIDI Port
Click the MIDI Filters button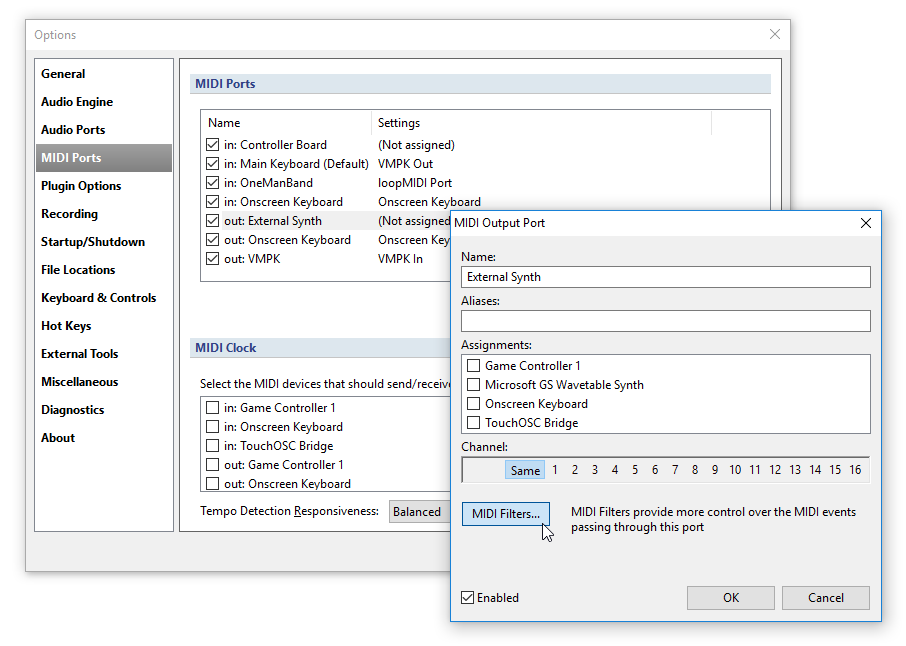 MIDI Filter Processing Order
For MIDI Routes, MIDI Filters are applied after the other MIDI route settings.
For Plugins, MIDI Filters are applied before the events are forwarded to the plugin.
MIDI Filter Types
Most MIDI filters are self explanatory and haven't been documented here yet. In the meantime, please refer to the Cantabile 2 User Guide as most MIDI filters are identical.