Cantabile 3 Preview 4 is available now. The main new feature in this release is support for MIDI Assignments.
MIDI Assignments took much longer than expected — mainly because I re-designed the user-interface a couple of times over to get it just right. I was hoping to also get MIDI reflection included as part of this but simply ran out of time.
To catch up I dropped some of the more complex planned items and switched to some simpler but still important features including Session Wide and Per-Song Transpose settings, Hot-Key Customization, a Panic Button and slick new stage friendly dark theme: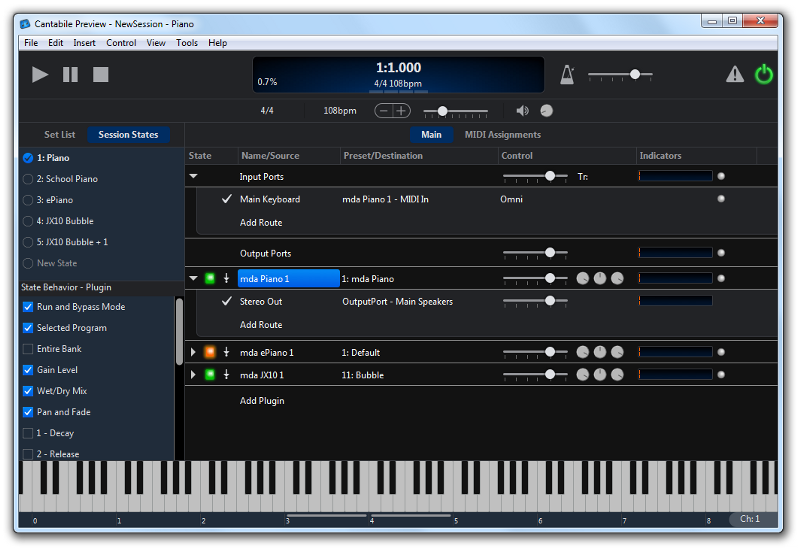 I've also modernized the original Light theme, fixed a few bugs and made a couple of subtle performance improvements. Although this release is not what I originally planned for it's still a significant update none-the-less.
Preview 4 is available for download now to licensed users of Cantabile 2.