Cantabile 3 now supports Triggers which are used primarily for configuring external MIDI equipment when loading a session or session-state.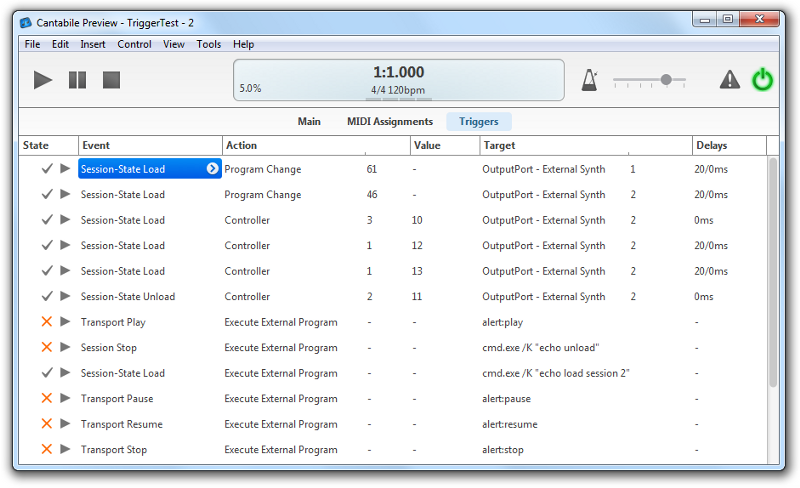 Better Session State Control
Functionality of Cantabile 3's triggers is pretty much identical to Cantabile 2 except that all trigger properties are now controllable by session-states. This is an important improvement because it can dramatically reduce the number of triggers you need.
Say you have 10 session states, one for each song and you want to send a different program change event to an external synth for each song. In Cantabile 2, you'd need to configure 10 triggers and enable one in each sub-session.
In Cantabile 3, you create one trigger and simply select a different program number in each session state.
More Actions
Triggers in Cantabile 3 can send just about any MIDI event including fine controllers, RPN and NRPN controllers, MMC events and more.
Lost Functionality
There are a few capabilities from Cantabile 2 that haven't been carried over as yet.
Custom Sys-Ex macros are no longer supported (the built in ones still work — see here)
Sys-Ex recording is not yet implemented.
Available Now
Triggers are available now in build 3042 and licensed users can download from the usual location. See here for documentation.