Cantabile now support MIDI Binding Jump Prevention and Rotary Encoders through some new options on the binding's options: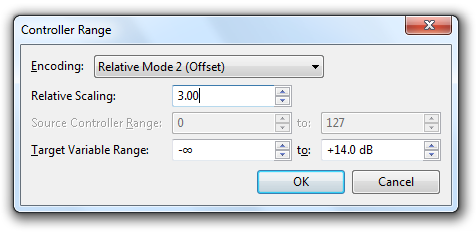 The relative encoding options can also be used to binding buttons to increment or decrement a value.
For more details please refer to this guide.
These new options are available in build 3160 and later.