Cantabile now supports displaying a system tray icon and minimizing to the system tray: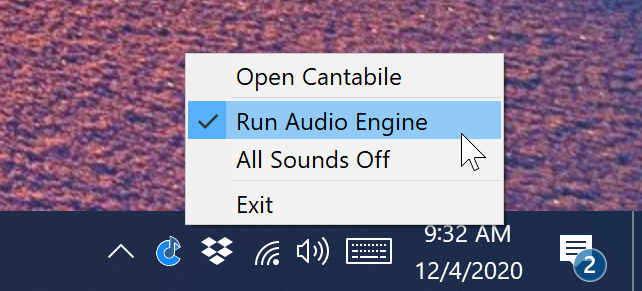 By default, the system tray icon is disabled.  To enable it, just go to Tools → Options → General → User Interface where you'll find two new options:
Show System Tray Icon - enables the tray icon
Minimize to System Tray - causes Cantabile to disappear from the task bar when it's minimized.
The second option is handy if you primarily run Cantabile in the background and would like to keep it out of the way.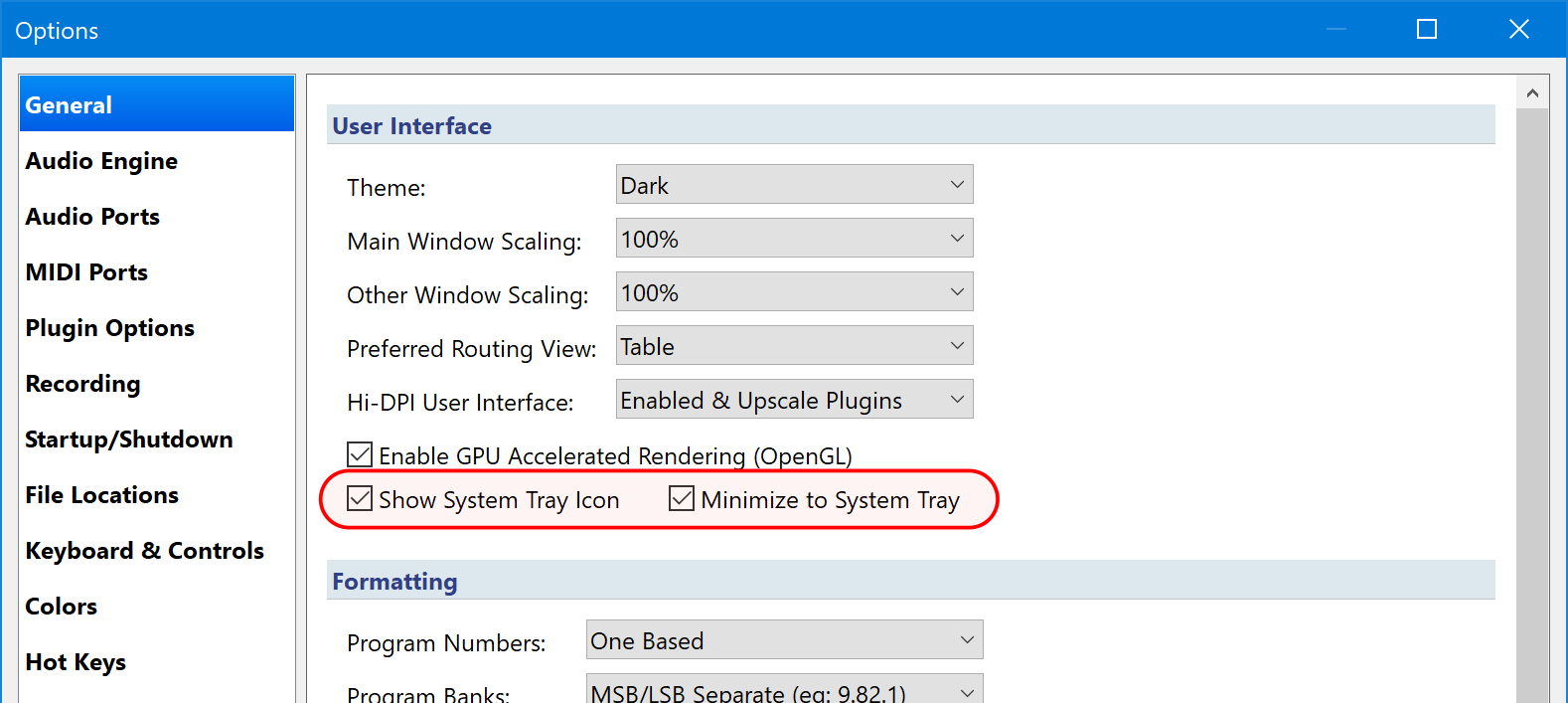 Right clicking the icon shows a menu with a couple of self explanatory commands. You can also double click the icon to re-open Cantabile if it's minimized.
Finally the icon changes depending on the current Cantabile state: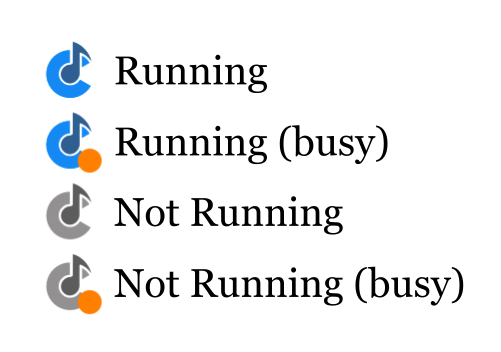 As mentioned, this is available now in build 3665 and later and is supported in all editions of Cantabile (Lite, Solo and Performer).