Cantabile now supports breaks in the set list.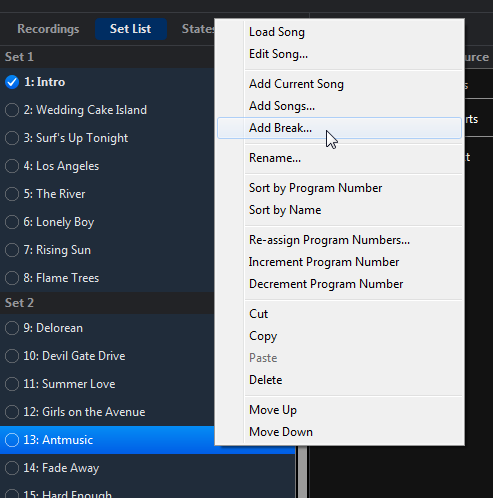 Set list breaks can be used to divide up your set list into groups of songs. They serve no purpose other than to cosmetically group your songs.
To create a set list break, just right click on the set list and choose "Add Break", type a name for the break and press OK.
Breaks also appear in the ticker panel:

and in the controller bar song picker: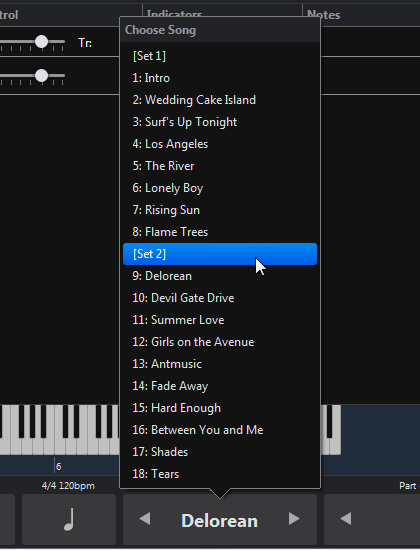 Set list breaks are skipped when moving through the set list with next and previous song commands and if you've created a binding to a song by index, the breaks are excluded from the calcuation of which song to load.
Set List Breaks are available in build 3146 and later.