Work on Cantabile 3 Preview 2 continues with the metronome now finished.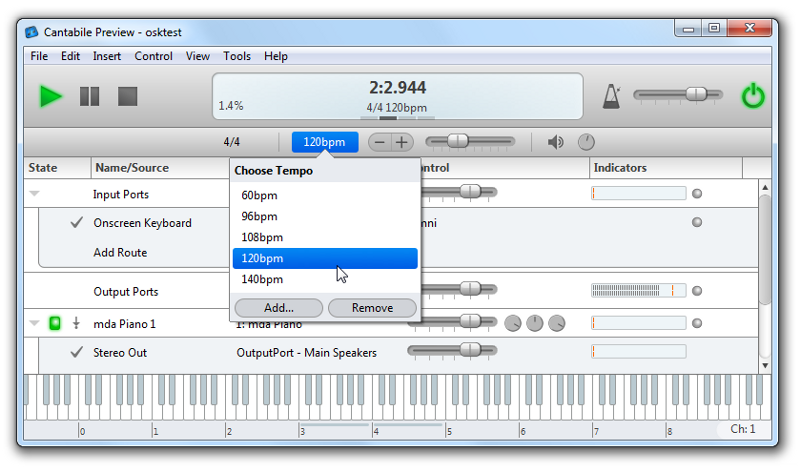 As you can see, adding the metronome fleshed out quite a bit of Cantabile's previously sparse user-interface. There's the metronome button itself, the metronome toolbar, the transport buttons, a new "Control" menu and the status panel has been updated to show timing information including the current transport position, tempo, time signature and some cool little beat indicators
I've also simplified the options compared to version 2 with two built in sounds and an option for custom sounds.

Finally there's the question of how audio signals are routed from the metronome to the sound card. For this, Cantabile simply looks for an audio port named "Metronome" and connects the metronome to it. By configuring the Metronome audio port you can control which speakers/channels get the metronome sounds.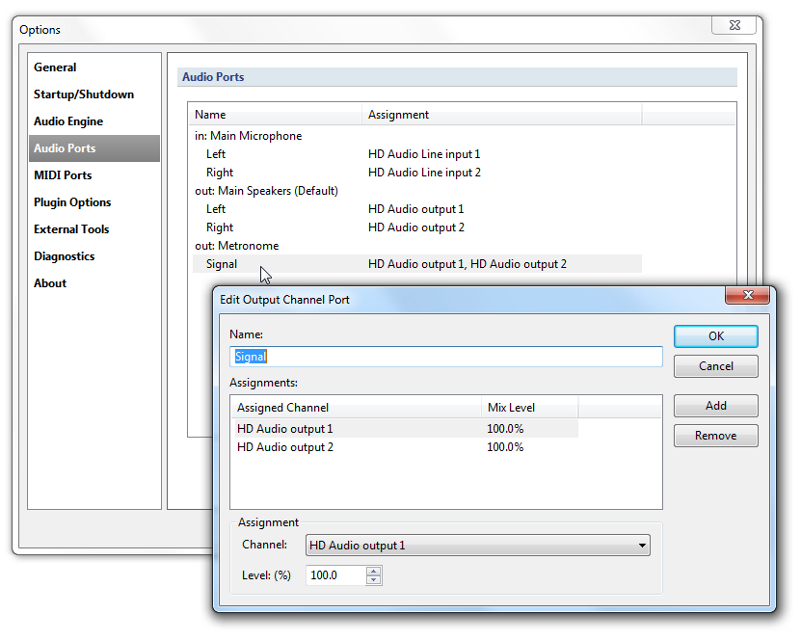 That's about it. This will be in Cantabile 3 Preview 2 coming soon. If you've got comments or feedback, here's the Metronome on Trello.